Featured
---
"When women support each other, incredible things happen."
I have had the pleasure of having Tara working with me for just over a year now. Not only does she do beautiful work, she also is one of KiMedia Strategies' biggest cheerleaders. She wants to see this woman owned business succeed, which is what women should want for one another, right?
Learn a little about Tara Anderson, Digital Creative Director, KiMedia Strategies
Tara Graduated from Ohio Northern University with a Bachelor of Fine Arts with a concentration in design. In 2003 she pursued a career in Visual Merchandising at the Macy's  Flagship Store in Columbus, OH where she worked until 2006 when she took a position at Nordstrom as a Visual Merchandiser and specializing in Men's Fashion until  2015. In 2015 Tara made another career move and took a position at The … Read More »
---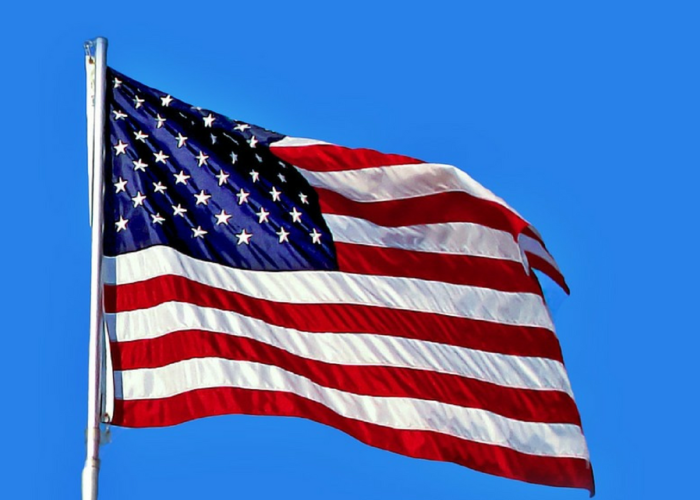 Throughout the years social media has increasingly become anything but social when it comes to brands & businesses. Whether it's due to lack of time or terrible advice, it seems that the social aspect has become a lost art. Take a look at Twitter and see for yourself. Your feed is bound to be filled with a ton of sales ads, purchase links, affiliate propositions, and partial Facebook fed posts.
It's Time To Make Social Media Great Again
That's right, it's time we start getting back to being social, having real conversations, and building legitimate relationships online. It's time brands and businesses start putting a little time and thought into engaging, and for the love of all things good in this world, it's time to stop with the automated DMs, & LinkedIn messages.
How Do You Put the Social Back in Social Media?
We're … Read More »
---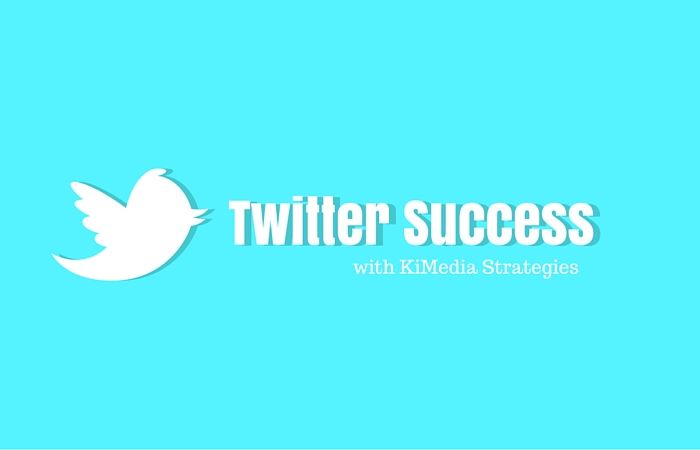 I have always been, and will probably always be a huge supporter, and user of Twitter. I've had an account since its early days…you know, the days where there was so little happening that the main page was a live feed of the stream. I remember that after 10pm Central the newsfeed would primarily be in languages I am unfamiliar with. I also remember that people would talk…yes I do mean REAL conversations. Over the years I've experienced great success with Twitter, not just for my own personal account, but also for clients. So many ask how, and while the tips are so basic, it's truly about the follow through.
I never stop building my community – Follow, follow, follow. I use Tweepi to key into conversations that are currently happening as well as to find very targeted accounts that I'm … Read More »
---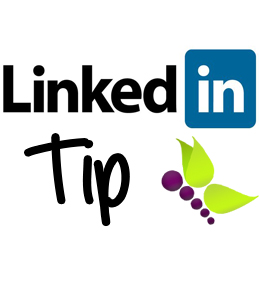 LinkedIn is getting more personal these days allowing users to create their own personalized cover photos and we think that's awesome! Just one more way to subtly show off a personal side to the otherwise business person that you are on LinkedIn. You'll see below that we created a personalized cover for our CEO all in the theme of 8-bit Mario awesomeness because.. well…. she's slightly obsessed.
LinkedIn does have some stock covers available to choose from, but where's the fun in that?
---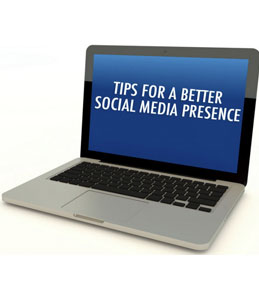 No BS here, just some really great tips.
Twitter Tips
– Continually seek out new people to follow
– Have real conversations with people and brands
– Participate in Twitter chats
– Share content that you are truly interested in or that your business/ brand wants to be seen as the leader in
– Watch your analytics to see what shared content generates clicks, new follows, shares and replies
– Don't automate your direct messages
– Always know what you're Tweeting
– Be kind and thank others for sharing your content
– Follow popular hashtags and participate in conversation
– Above all else, be yourself.
Facebook Tips
– One of my favorite tips especially for brands and small businesses that do not have a huge marketing budget is to run a $1/ day new like ad campaign targeted exactly to who you want seeing your content.
– Engage content on other pages
– Don't just … Read More »
---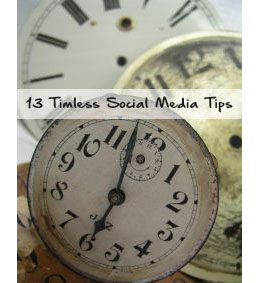 There are hundreds of social media tips that everyone could use when it comes to their social media campaigns, but many of them come and go depending on trends, social platforms and new user behaviors…. however… we've come up with 11 tips that will always be relevant no matter the trends or user behaviors.
Never stop following new people.
Don't ever ignore the trending topics, you never know where your brand might fit in.
Use the platform that your customers are on, not only the ones you prefer.
Use hashtags, but don't over hashtag your content.
Have separate social accounts for your personal brand and for your business.
Give social media time. Success doesn't happen overnight.
Blog about your company, and interesting topics that will help you become the leader within your industry.
Social advertising should support an engaging social media strategy, not replace it.
Never give up and … Read More »
---
A wise person once said "Think before you speak" and while that still applies I think it's also extremely fair to say that we all need to starting thinking before we Tweet, text or post anything anywhere online. CeeLo Green should have done just that this weekend when he decided to respond to people on Twitter in regards to allegations that in 2012 he slipped a female ecstasy and then raped her. (see BuzzFeed's article about CeeLo Green's Twitter mistake)
This is where we take CeeLo's negative and turn it into a KiMedia Strategies positive. We can't stress enough the importance of thinking before you react online. The Internet is a scary, crazy place where people are lurking, waiting for you to mess up. They're waiting for you to Tweet something ridiculous enough to retweet and blog about. … Read More »
---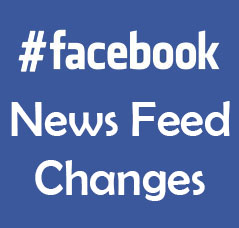 We know that there are Facebook users still using older versions of the news feed so this post may not apply to everyone, but those of you that are concerned that you're not seeing all of your "friend" updates should really check these changes out. Page owners might want to spread the word so their fans will know how they can best receive their favorite page updates.
The new news feed
To the left you will have access to messages, pages you manage, ads manager and FB IM's.
If you look to the right you will see a drop down menu. Click that and you might smile!
The menu drops down to give you news feed options
You can now see all fanpage posts on Facebook!
You are now able to see all images posted in … Read More »
---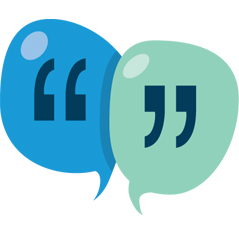 Coming up with a new update to post every day can become extremely difficult at times. Weekly specials stay the same week after week and your connections eventually get bored seeing such repetitive posts. Can you blame them? How bored would you get if you saw the same post from your favorite restaurant day after day after day?
What to do…. What to do?!
Well I guess you could start posting about local news. That works, right? 
It does work, on occasion especially with breaking news, happy stories and must know updates, but don't turn your business social media platforms  into local news media streams. There's a reason why we have local news.
You could start posting cat pictures. 
Why not?! Cats live on the Internet so they might as well make a home on your Facebook, Twitter and Instagram, right? Once again…. It works … Read More »
---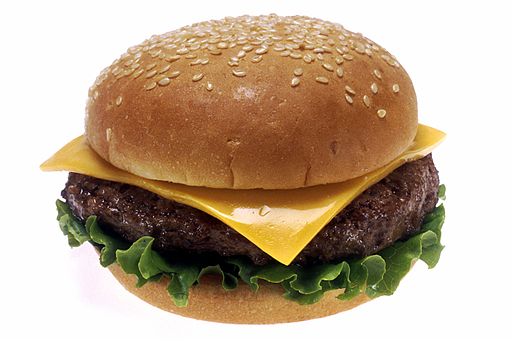 Mobile Social Apps Are Changing The Restaurant Industry
Times have changed. It's no longer essential to get the best ad placement in your neighborhood newspaper to showcase your specials, deals and new menu items. No, print isn't dead, but there are more effective ways to get in front of this target in a more long term successful way. The Internet has provided a platform for many innovative companies to create applications and websites that attract YOUR potential customers. Are you a little curious?
Yelp
Yelp is a crowd-sourced business review platform that has a lot of awesome and usually unknown features.
* The mobile app allows for geo based searching. You can see the menu, get directions and call right from the app on your phone.
* Businesses can set up check-in deals for those that wish to tell their Yelp (Facebook and/ or Twitter) … Read More »
---