Make Social Media Great Again
---
---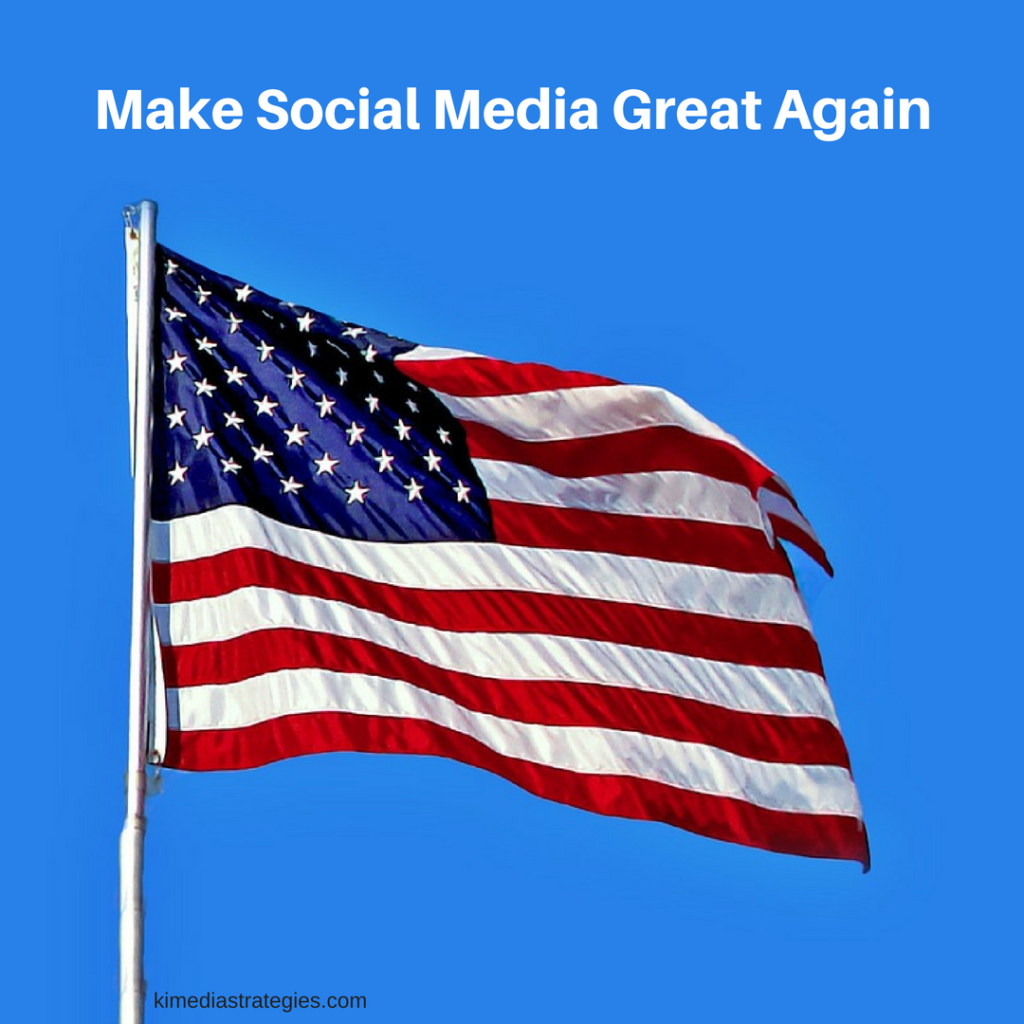 Throughout the years social media has increasingly become anything but social when it comes to brands & businesses. Whether it's due to lack of time or terrible advice, it seems that the social aspect has become a lost art. Take a look at Twitter and see for yourself. Your feed is bound to be filled with a ton of sales ads, purchase links, affiliate propositions, and partial Facebook fed posts.
It's Time To Make Social Media Great Again
That's right, it's time we start getting back to being social, having real conversations, and building legitimate relationships online. It's time brands and businesses start putting a little time and thought into engaging, and for the love of all things good in this world, it's time to stop with the automated DMs, & LinkedIn messages.
How Do You Put the Social Back in Social Media?
We're glad you asked. Here's some tips to help brands and businesses get back to engaging with their connections, customers, and brand advocates.
Turn off your automated Twitter DMs – you look spammy & no one's paying attention to them anyway.
Dedicate 2-3 times a day to scroll through each platform and engage with other social media users.
Take advantage of Twitter's lists if you have customers, clients or potential customers and clients you want to reach. Don't forget to check and engage with the list daily.
Show the human side of your brand or business. Showcase your customers enjoying your product, & employees enjoying their jobs. Give a little insight to what your company is all about.
Ask questions on your social media accounts and be sure to engage with the replies you get.
Shoutout your customers by sharing Instagram images they've shared of your products.
Acknowledge and share reviews and testimonials.
Use LinkedIn's mobile app to quickly engage with others when you're short on time.
Utilize mobile apps to help you become more efficient and less dependent on being in front of a computer.
It's ultimately all about habit and routine. When you make your social media engagement a priority it will soon become second nature, plus you'll be blown away with your engagement numbers.
BONUS TIP: We believe that there's a difference between automated and scheduled postings and suggest that you schedule important posts a week in advance. Be sure to add in conversational content and don't forget to check in daily to make sure you're engaging with replies.
So now we ask you, how would you make social media great again?
Comments
---
---