KiMedia Strategies News
---
"When women support each other, incredible things happen."
I have had the pleasure of having Tara working with me for just over a year now. Not only does she do beautiful work, she also is one of KiMedia Strategies' biggest cheerleaders. She wants to see this woman owned business succeed, which is what women should want for one another, right?
Learn a little about Tara Anderson, Digital Creative Director, KiMedia Strategies
Tara Graduated from Ohio Northern University with a Bachelor of Fine Arts with a concentration in design. In 2003 she pursued a career in Visual Merchandising at the Macy's  Flagship Store in Columbus, OH where she worked until 2006 when she took a position at Nordstrom as a Visual Merchandiser and specializing in Men's Fashion until  2015. In 2015 Tara made another career move and took a position at The … Read More »
---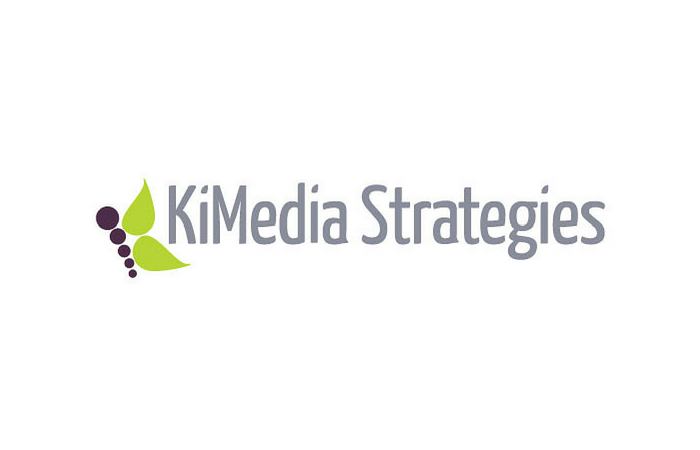 We Have To Be Honest About Our Social Media
We're good at what we do…really good. We make brands social using the latest trends to enhance their exposure and engagement, but the one thing we've been really terrible about is practicing what we preach. Plain and simple, we are doing a horrible job with our own company social media…not because we can't make Kimedia Strategies successful online, rather because we've always been so focused on success for our clients that our brand fell to the bottom of the list. Sad, but true story.
I personally Tweet, Instagram, Snap, Facebook, LinkedIn…you know, all that good social stuff, every single day. I encourage conversations around content, but that's for my personal Kim Randall brand, not KiMedia Strategies and while that's great, we still suck at our own social media which is why … Read More »
---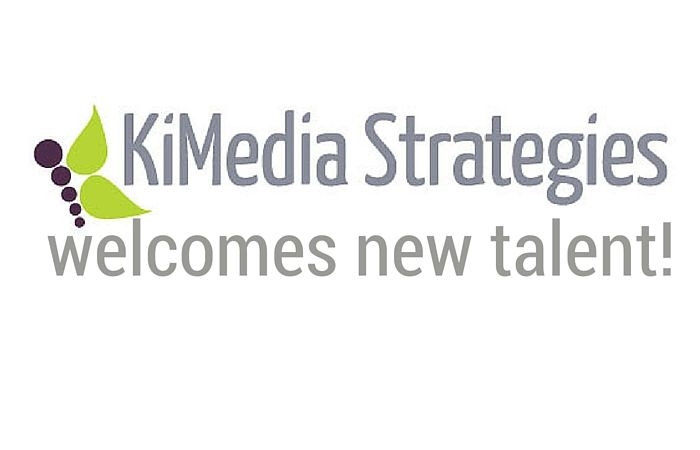 If anyone would have told me that I would be adding anyone to the KiMedia Strategies team this month, I would probably laugh. I felt the same way the day I incorporated KiMedia Strategies. I never once thought of myself as a future business owner growing up. My family never talked about going into business for myself, and no school ever once mentioned the word entrepreneurship. Everything each day is a new, exciting experience…especially days like today when I get to announce that KiMedia Strategies has decided to expand and bring on board the very talented Tara Anderson as Director of Digital Creativity.
Tara and I have known one another going on two years and her passion for smart, innovative, trendy, and creative social media is something I appreciate. When I realized that I was getting too busy I knew I needed to do one … Read More »
---
This time last year KiMedia Strategies was dealing with just losing their largest client due to budget cuts. It was one of the worst experiences to go through, yet a learning experience that made us stronger in the end. With only a handful of clients the spring of 2012 was rough and it wasn't until June that everything began looking up. It was in June that our dear friends over at Tropik Media made a suggestion that turned into an introduction to some local Beef 'O' Brady's restaurants and then like magic KiMedia Strategies found its path once again.
Why am I telling you this? I have always been 100% transparent online and although most companies focus on the positive, you rarely ever hear the struggles especially around the company birthday. I think… no… I know that the struggles and hardships … Read More »
---

Our beautifully talented Intern, Courtney Alexander is participating in People.com & Minted.com's quote design contest and needs our help. Courtney has been the visionary genius behind KiMedia Strategies' re-brand in 2011 as well as our CEO, Kim Randall's personal blog re-design. She is an extremely talented and deserving artist and we are lucky to have her on board with us.
Voting will begin shortly for this contest and although community voting isn't the only way she can win, we want to help her get as much exposure as possible.
Her submission can be found below. Your vote is greatly appreciated!
Vote for Courtney's
design on minted.™
see more from Courtney Alexander
vote for me!
Check out my competition in holiday photo cards and wedding invitations at Minted.
---
There are a ton of reasons why your business should participate in The Ultimate Holiday Contest. Besides the obvious that participating in contests helps you stand out Online I want to share with you 6 of my favorite reasons.
(Learn about The Ultimate Holiday Contest HERE)
Someone else has done the work to think up the contest and the strategy.
You will be provided with tips on how you can personally promote the contest after it launches.
You get to be a part of a contest with at least 14 other companies.
Everyone has the same goals; build their social network, promote their brand and make some noise.
Your business name will be included in the press release we send to multiple media outlets (Mashable, TechCrunch, Adage….)
Did I mention that someone else has the entire contest strategized? This means you're not paying for the application or … Read More »
---
What Is The Ultimate Holiday Contest?
One contest
Multiple businesses
One epic prize package
Who's Already Participating?
Chalkbucket Labs
HR Shield
Family Foodie
Seekly
Tropik Media
BetterBoo
SourceTOAD
PEO Advantage
Tupieta
KiMedia Strategies
DynaMedia of America
Relive the Event
Victims of Circumstance (Punk/ Ska band)
Captain Jabbo
Intensity Academy Gourmet Hot Sauces
Robot SuperHero
How Your Business Can Participate
If you're interested in participating in this epic contest you will need to fill out a form found at http://bit.ly/UltimateHolidayContest  
Once you fill out the form you will need to send your logo to kim@kimediastrategies.com
Prizes
We are seeking prizes a consumer will want. This means your consulting package is not something that we will be accepting as a prize. Think less promotional.
Prizes will need to be shipped no later than Dec. 10th to KiMedia Strategies (205 Draw Bridge Ln Valrico, FL 33594)
 Prizes we already have:
Amazon gift card
Zaggsparq
Adwords gift card
Polaroid Android Tablet
Lifeproof iPad 2/3 waterproof case
Lifeproof iPhone 4/ 4s arm band case
Restaurant.com gift card
1 … Read More »
---
Listen to internet radio with midliferoadtrip on Blog Talk Radio
What We Talked About
* What we do for our clients
* The Social Media trends we're seeing
* Engagement as the foundation for any and all Social Media campaigns
* Sandi, Rick and I all agree that the perfect day begins with coffee and ends with wine
* All businesses need to think outside the  box, step outside their comfort zone with their Social Media campaigns to be noticeable and memorable
* Focus on what content is driving engagement and capitalize on that in the coming up strategies and campaigns
* Sprout Social is a great tool to use to track engagement
* The amount of followers you have mean nothing, engagement is more valuable
* A lot of failed campaigns are being run by content pushers where the focus isn't on the whole Internet … Read More »
---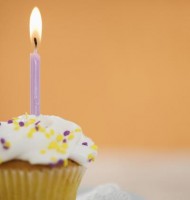 Today is a big day for us for today is our 1st birthday. Today we celebrate the past year, look back on the goals we had, the dreams we made come true, the struggles we dealt with along the way and of course everyone that's been a part of this journey with us.
Some of you know us personally so you know that KiMedia Strategies has been the dream of founder and CEO, Kim Randall (AKA me :)) This company started with the thought that all businesses need to know more about what we love, Social Media. We made it our goal to educate as many people as we could about the various platforms and the different, unique ways to use them to get in front of target audiences.
Let's rewind a year, shall we?
This time last year I sat at my … Read More »
---