We understand that your time is valuable which is why we want you to meet companies that provide complimentary services. 
Social Media, although highly important, is just one piece to the overall puzzle. Remember that even though each piece is different, they're all needed to complete the finished masterpiece.
– Kim Randall, Founder and CEO , KiMedia Strategies
Digital Media
Graphics and Web
Event Photography
Tropik Media
Specializing in analytics and intelligent exposure through online advertising.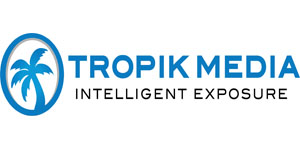 Performance based advertising is the cornerstone of modern marketing. Leveraging marketing campaign data to yield further insight creates competitive advantages for firms and organizations. Through this intelligent execution, clients are able to realize hyper targeted campaigns, more efficiently leverage marketing dollars, and most importantly, measure ROI impact and lift through conversion metrics.
Haneke Design
Haneke Design is an interactive design and development firm focused on delivering user-centered solutions for:
Tupieta
Branding & Identity – Tupieta creates powerful brand packages to set your business apart. Extensive research and designs that start from good ol' pencil and paper ensure unique and custom work.
Print & Merchandise – There is no limit to the type of material your company can have produced. Bold and impactful design can give life to menus, posters, car wraps and the like.
Web & Social Media – Tupieta creates beautiful and visually-engaging websites that emphasizes the customer experience. Design for social network profiles brings it all home.
SourceTOAD 
SourceTOAD is a contract development company with offices in Tampa, Florida, and Perth, Australia. We build cost-effective, digital solutions for companies large and small.
 Some of the things we're really good at:
Smart Phone applications
Tablet applications
Web applications
Game development
Web and mobile sites
Relive the Event 
Relive The Event, LLC offers innovative and affordable advertising solutions allowing  advertisers to put their brand directly in the hands of their customers! We attend  numerous events and give attendees a chance to Relive The Event through our photos.