Social and Search, Not Social or Search
---
---
Social Media is what makes all of us at KiMedia Strategies happy. It's what we do, how we live and what we are extremely passionate about which is why we will be the first to admit that, although important, it isn't the only Online marketing strategy you need to focus on.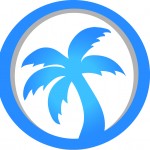 Wait, did we just say you need more than just us?
Yeah we did, which is why we team up with the brilliant minds at Tropik Media to produce some of our most powerful campaigns.
Check out the infographic below to learn why Social and Search is where it's at.
Don't forget to check out our friends at Tropik Media (Twitter, Facebook, Tumblr, Pinterest, Google+)
Contact us for more information on how we can transform your brand Online (besocial@kimediastrategies.com)
(Infographic credit to MDG)


Comments
---
---